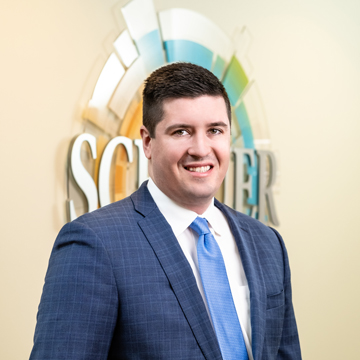 Drew Stelzer
Client Executive
Drew works as a Client Executive in our Cleveland office, with an emphasis on business insurance. In his role, Drew works closely with clients to respond to their needs and understand the evolving nature of their business in order to develop and service the insurance program that fits their risk profile.
Drew is a Cleveland native who went to Chagrin Falls High School. He received his bachelor's degree in economics from Allegheny College. Prior to joining Schauer Group, Drew worked as a college football recruiting coordinator, and most recently as a financial planner.
Drew is passionate about bringing value to people and organizations, which is evidenced through his extensive community involvement. He is the Vice Chairman of HandsON Northeast Ohio, sits on the board of the Greater Cleveland Film Commission, is a member of The Cleveland Leadership Center's Leadership Council, is a 2019 OnBoard Cleveland participant, serves as an advisory board member for the Employment Collaborative of Cuyahoga County, is a College Now mentor and is the past president of The Cleveland Professional 20/30 Club. In 2020, Drew was named a "Mover and Shaker Top 25 Under 35." Drew currently resides in Chagrin Falls.
Contact Me