Schauer Group's service platform is for clients looking for more than simply a property and casualty insurance policy.
Schauer Group clients receive:
Transparency
Consultative relationship
Analysis
Understanding of business
Value
Long-term partnership
Adaptability to business growth and change
Property and Casualty Insurance can be purchased using one of the more than 30,000 insurance agencies in the country, most however will not take the time to learn and understand your business, they simply provide an insurance product.  At Schauer Group, we analyze risk and recommend coverage based on overall value and your company needs.
We represent more than 30 of the top-rated property and casualty insurance companies. Throughout our history, we have developed solid relationships with insurance providers. Those relationships allow us to provide a wide variety of coverage and price options for our clients. We work to identify your exposures, make recommendations on how to address those exposures, and create a competitive insurance environment – one where both coverage and price targets are achieved through insurance-company competition.
Our Services:
Client Exposure Analysis
Insurance Coverage Placement
Policy Services
Certificate Management
Claims Management
Because of the insurance company partnerships we have cultivated in our nearly 100-year history, we have developed several niche practices. We bolster these areas with client advisors who understand the exposures and niche industry claims. We specialize in the following industries:
Manufacturing
Construction
Oil & Gas
Environmental
Not-For-Profits
Healthcare & Human Services
Educational Institutions and Universities
Professional Services (Law Firms, Accounting Firms, Financial Institutions)
The Nation's First ISO Registered Independent Insurance Agency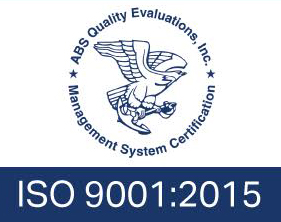 ISO 9001:2015 Certified
ISO 9001 is one of the most widely recognized quality standards in the world. It is a quality management standard that presents guidelines to increase business efficiency and customer satisfaction. The goal is to increase productivity, reduce unnecessary costs, and ensure quality of processes.
One important aspect of ISO 9001 is its process-oriented approach. Instead of looking at a company's departments and individual processes, ISO 9001 requires that a company look at "the big picture." ISO 9001 makes the customer its focus.