Some agencies sell insurance on price alone, turning a vital risk management tool into a commodity.  At Schauer Group, we seize the opportunity to stand apart from the competition.  Our services, approach to managing risk, and our people, build a culture around clients who seek not only competitive costs, but industry-leading knowledge and capabilities.
We gain insight into your organization to better recommend insurance and risk management solutions.  Whether you are looking for business insurance, employee benefits, risk management, personal insurance or surety bonding, we follow a detailed risk analysis process to understand your business and deliver advice that you and your business can rely on.
Our Risk Analysis Process
Step 1 – Identify your goals and risk exposures.
Step 2 – Develop a strategy around your goals and exposures.
Step 3 – Execute the strategy.
Step 4 – Continuous improvement and monitoring.
To deliver on our service promise, our people meet the highest industry standards.  Education is at the foundation of our company; our people are required to seek advanced designations/degrees in insurance and/or business (CPCU/CLU/MBA/RHU/ARM/CISR).
Advanced education coupled with a time-tested risk analysis process supports a culture of first-class client service.
The Client Experience
Our industry-leading 95-percent client retention rate says a lot about how we do business. The level of service we provide differentiates us from our competitors. We are risk advisors; we take seriously the trust our clients put in us.
We achieve our high client retention numbers by focusing on the needs of our clients first. Our clients want timely service, accurate advice, top-rated insurance company partners, claims support, and competitive costs. We deliver. We build long-term relationships with clients and communicate with them during the year on insurance and risk management trends, and external and internal factors that might impact coverage needs, not just 90 days before renewal time.
Schauer Group is honored to be the nation's first ISO Registered Independent Insurance Agency. It means we have meticulous processes, and strictly follow and document them. The result is that any of our team members can help you at any time.
Whether you need business or personal risk management support, our ability to provide honest, reliable and timely advice is the backbone of our approach to client service.
The Nation's First ISO Registered Independent Insurance Agency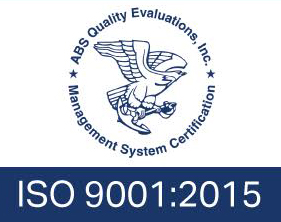 ISO 9001:2015 Certified
ISO 9001 is one of the most widely recognized quality standards in the world. It is a quality management standard that presents guidelines to increase business efficiency and customer satisfaction. The goal is to increase productivity, reduce unnecessary costs, and ensure quality of processes.
One important aspect of ISO 9001 is its process-oriented approach. Instead of looking at a company's departments and individual processes, ISO 9001 requires that a company look at "the big picture." ISO 9001 makes the customer its focus.