Integrity  •  Independence  •  Advancement  •  Commitment
Schauer Group clients want reliable results, through a relationship that is transparent, flexible and cost effective. We deliver.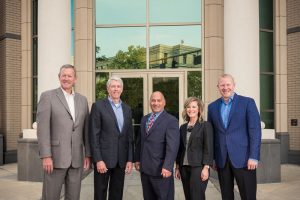 Schauer is an innovative risk management, insurance and human capital services firm dedicated to offering you honest, principled guidance. We seek to become a true extension of your team, create a customized risk profile, develop expert recommendations for insurance and employee benefits, and can even design a suite of talent acquisition and retention tools for you.
And we've been doing it for 100 years.
It starts with authenticity and dependability—in the people we hire, our processes, and our insurance company partners. That builds with advanced industry education, insurance company training, and culminates with reputation, market access, commitment and 24/7 accessibility to our clients.
Schauer Group has offered a client-first attitude with a long-term reputation of doing business the right way. We are independent, stable, not for sale and ready for the next 100 years.
Our Values
We're committed to delivering excellent service as we develop innovative approaches to risk management to protect our clients' assets. Every decision we make is centered on doing what's right for our clients, because we only succeed when they do.
We're committed to developing the highest quality talent and empowering them to deliver excellent service. We continually invest in creating an environment where energetic associates can excel—with competitive benefits and compensation, personal and professional development opportunities, and a vibrant culture that promotes communication, collaboration, innovation and service.
We're committed to strengthening the communities where we live and work. Over more than 100 years of community involvement, we have become invested in the region. Our associates serve, volunteer and invest in a variety of regional boards, not-for-profits and economic development organizations.
MISSION
Achieve growth through superior client service by attracting and retaining the highest quality people.
VISION
Empower our people to deliver excellence.
The Nation's First ISO Registered Independent Insurance Agency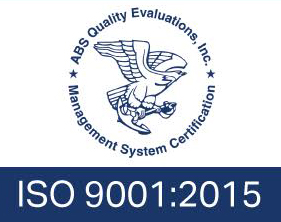 ISO 9001:2015 Certified
ISO 9001 is one of the most widely recognized quality standards in the world. It is a quality management standard that presents guidelines to increase business efficiency and customer satisfaction. The goal is to increase productivity, reduce unnecessary costs, and ensure quality of processes.
One important aspect of ISO 9001 is its process-oriented approach. Instead of looking at a company's departments and individual processes, ISO 9001 requires that a company look at "the big picture." ISO 9001 makes the customer its focus.