Schauer Group offers a year-round internship program for college students who are interested in risk management careers in business insurance, employee benefits or operations.


An internship with Schauer Group provides the opportunity to complete real, meaningful work for one of the largest independently owned risk management advisory firms in Ohio. Following successful internships, many of our previous interns have become full-time associates.
All internships are paid and offer flexible hours to accommodate class schedules. Interns work in person in our Canton, Cleveland or Alliance offices. Students from any major are encouraged to apply.
We offer internship opportunities in the following areas: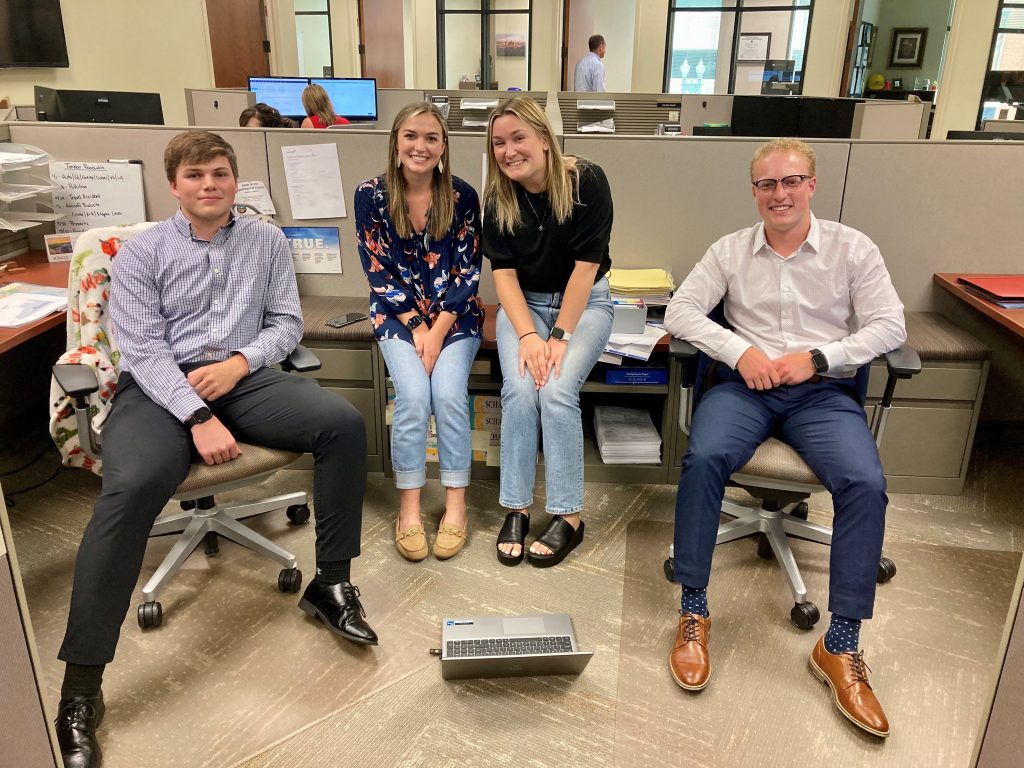 Our employee benefits team helps clients manage key human resources needs, such as health insurance, talent recruitment and retention, data analytics, and compliance.
Internship work can include: building new hire packets, helping employees with online insurance enrollment, assisting with enrollment changes, and renewing insurance policies.
Within our business insurance team, there are two distinct internship opportunities: sales or service. Our sales team advises clients on insurance and risk management, while our service team provides clients with excellent customer service.
Depending whether the internship focuses on sales or service, internship work can include: attending client meetings, reviewing and comparing quotes from insurance companies, assisting with client servicing projects, preparing policy documents, and providing information to insurance companies.
Our operations team handles the day-to-day work of keeping the business running and helps our company live out its core values.
Internship work can include: marketing and communications, client data management, human resources, and administrative support.
If you'd like to learn more about internship opportunities with Schauer Group, please complete our Internship Interest Form.