A Schauer Group employee benefits client is focused on long-term cost control—not just plan design and product shopping.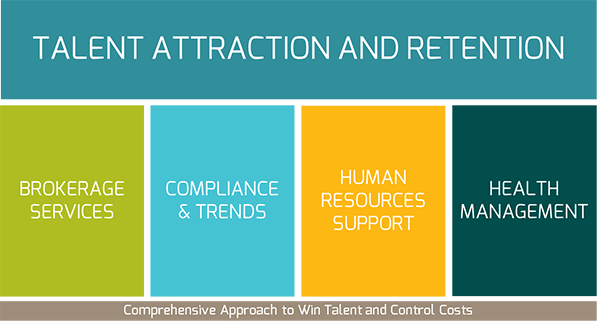 We acutely understand the challenges your business faces when it comes to structuring employee benefits for your company. The process is complex. You are facing rising premium costs, medical inflation, increased prescription costs and regulatory uncertainty. Meanwhile, stretched resources, technology and the impact of wellness all create a lack of control when it comes to employee benefits for your company and your employees.
With Schauer's employee benefits analysis process, the objective is to identify the goals of your organization and wrap services and products around those goals.
Schauer is the right strategic employee benefits partner to help you make decisions that are reflective of your company culture while bridging the gap between both the employer's and employees' view of benefits.
We partner with you to formulate a benefits program to accomplish your goals without losing sight of the need to control costs.
Employee Benefits Analysis Process
Similar to Schauer's overarching risk management process, we take a detailed and analytical approach to developing a customized employee benefits plan for your business.
Step 1 – Identify Organizational Goals
Schauer surveys employees, reviews employee benefit plan design, conducts a cost/benefit analysis, analyzes medical and prescription claims and provider network and strategizes ancillary benefits.
Step 2 – Analyze and Develop Strategies
Schauer works to understand the root cause of employee benefit plan costs and ways to control costs using real client data for your business.
Step 3 – Implement Strategies
Schauer puts the chosen employee benefit plan into action.
Step 4 – Monitor Plan and Manage
Schauer periodically checks that the plan is performing as expected, making adjustments as needed to maximize results. We provide employee support before, during and after plan implementation of your employee benefit analysis process. A Schauer team member meets with employees during enrollment to explain your plan and answer questions. And we are there if the time comes to present any changes to your plan.
The Schauer Approach to Employee Benefits
Schauer Group has designed a host of solutions to support your employee benefits strategies, allowing you to focus more time on attraction and retention.
Brokerage Services
Strategy and Development
Plan design

Program goals

Employer and employee contribution strategy

Funding options

Prescription management

Forecasting
Insurance Company Relationships/Competition
Negotiate pricing and coverage options

Network analysis
Health Management
Wellness
Program coordination and engagement

On-site clinics/nurses
Employee Education
Teaching consumerism

Understanding costs of care

Transparency tools

Frequency of visits
Utilization Studies
Cost drivers

Trends

Benchmarking

Claims Review
Compliance & Trends
Compliance
Regulatory changes and impacts

Healthcare reform

Fee notifications and support

Form 1094/1095 support

ERISA support
Data Analytics
Benchmarking vs. industry

Custom trend lines

Market conditions
Employee Benefits product offerings:
Health Insurance

Wellness Programs

Vision/Dental

Short/Long-term Disability

Life Insurance

Other ancillary products, including, HSA, HRA, FSA, hospital indemnity, cancer, accident and more
Human Resources Support
Administrative Functions
Enrollment and eligibility review

Coordinate with benefit administration platform

Invoice auditing

Compliance

Carrier communication

Termination support
Employee Communications
Open enrollment coordination

New hire packets

Total Compensation Statement

Meaningful education material

Claims advocacy and management

Key point of contact for employees
Beyond the human resources functions aligned with your employee benefits administration, Schauer offers a suite of robust human capital services to strategically guide you to greater talent attraction and retention.
The Nation's First ISO Registered Independent Insurance Agency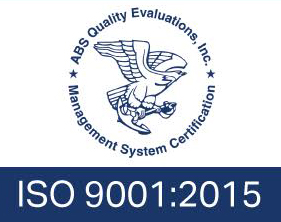 ISO 9001:2015 Certified
ISO 9001 is one of the most widely recognized quality standards in the world. It is a quality management standard that presents guidelines to increase business efficiency and customer satisfaction. The goal is to increase productivity, reduce unnecessary costs, and ensure quality of processes.
One important aspect of ISO 9001 is its process-oriented approach. Instead of looking at a company's departments and individual processes, ISO 9001 requires that a company look at "the big picture." ISO 9001 makes the customer its focus.