At Schauer Group, we approach personal insurance like private banking; we are not for everyone.
If you seek personal service and a program uniquely designed to cover your assets, lifestyle and exposures, we are the answer. Our approach fits well with a client who demands value and sophistication. We use only the top-rated claim-paying insurance companies in the business. Our philosophy is simple: when a claim happens, we provide first-class service with a first-class insurance partner.
Personal insurance is mostly occupied by the largest insurance companies in the world, not other agencies. Personal insurance has been commoditized by these companies, which have built a "one size fits all" product.
We are experts in analyzing risk based on your assets, job, activities, lifestyle, etc. We understand what can happen to you, and how should you protect yourself. We work with you one-on-one to review exposures and make coverage decisions.
We provide:
24/7 response
A consistent service team
Claims advocates
In-home consultations
Coverage reviews and recommendations
Transparency
The Nation's First ISO Registered Independent Insurance Agency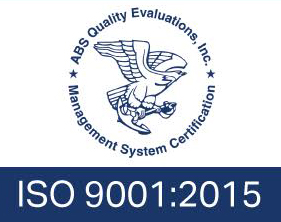 ISO 9001:2015 Certified
ISO 9001 is one of the most widely recognized quality standards in the world. It is a quality management standard that presents guidelines to increase business efficiency and customer satisfaction. The goal is to increase productivity, reduce unnecessary costs, and ensure quality of processes.
One important aspect of ISO 9001 is its process-oriented approach. Instead of looking at a company's departments and individual processes, ISO 9001 requires that a company look at "the big picture." ISO 9001 makes the customer its focus.