In celebration of 100 years of supporting the community, Schauer Group hosted the "Century of Service" donation program.

This program is designed to provide local nonprofits the opportunity to apply, and if selected as a finalist, compete for an awards package that includes a donation of 100 service hours from Schauer Group associates and a one-time cash donation of $5,000.
The Century of Service nonprofit award winner is Shoes and Clothes for Kids.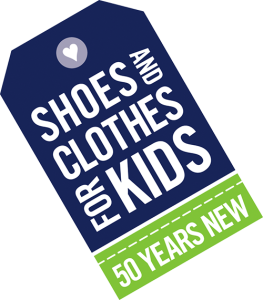 DONATION SPECIFICS:
The winning organization will receive a total of 100 aggregate hours of service from Schauer Group associates.
The structure of donated service hours (including how many associates will be working concurrently and over what period of time) will be determined based upon the winning organization's needs and the date(s) the service will take place.
Organizations have the opportunity to describe their service needs in the application form below.
Service hours will be donated between July 1 and September 15, 2019. Please take this into account when providing a description of how service hours will be used.
The winning organization will also receive a one-time cash donation of $5,000.
HOW IT WORKS
Eligible organizations can use the form below to apply online from Monday, May 6 through Sunday, May 26.
Applications will be reviewed by a panel of Schauer Group associates, and finalists will be selected based upon a variety of factors, including but not limited to: quality of application, demonstration of need and alignment with Schauer Group company core values.
Once finalists are announced on Friday, May 31, Schauer Group will open up a voting portal for the community at large online at

SchauerGroup.com/vote

, and finalists will be encouraged to promote voting to their constituents and supporters starting Saturday, June 1.
The finalist organization who receives the most votes when voting concludes on Sunday, June 16, will receive the Century of Service donation from Schauer Group.
WHO IS ELIGIBLE?
Nonprofit, 501c3 organizations who are physically located in or offer services in the Cleveland Metro area.

There are no eligibility limitations based on type or category of nonprofit, with the exception of politically-focused organizations.
COMMUNITY VOTING PROCESS
Once finalist applicants are selected and announced, voting will take place from Saturday, June 1 through Sunday, June 16.
Voting will be open to the community at large, including any employees, board members or clients of the competing organizations.
Individuals may cast one single vote each day during the voting window.
The winner of the Century of Service Award, service hours and $5,000 donation will be announced on Wednesday, June 19.
RULES & REGULATIONS
Schauer Group, Inc. is not affiliated with, and does not agree to endorse the products, services, or mission of any Applicant or Finalist.
Application is not a guarantee of selection. The means of selecting Finalists shall be at the sole discretion of Schauer Group, Inc. All decisions are final.
By applying for a Century of Service donation, Applicant agrees to allow Schauer Group, Inc. to use its name and/or logo in promotional activities. Applicants and Finalists agree to permit the use of photography and other media on its premise(s) during the Service Hours for promotional purposes by Schauer Group, Inc.
Applicants and Finalists agree to Indemnify and Hold Harmless Schauer Group, Inc., its Directors and Officers, Shareholders, Agents and Employees, Successors and Assigns from and against all claims and liabilities, of any kind and character, arising from the Century of Service program.