Solid business relationships are built on a foundation of trust. At Schauer Group, we realize it is the trust clients put in us that makes us a leader in the surety industry, enabling us to provide a range of surety options to safeguard your interests.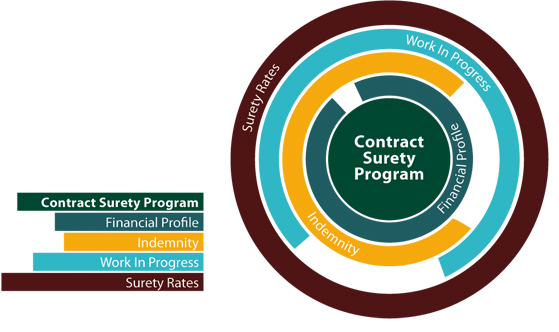 Our professional surety team connects you with national, regional and specialty surety companies. Based on your business goals and objectives, we use our experience and surety market relationships to develop a competitive surety program for your specific needs, across all industries.
In contract surety, a strong and stable program is critical. Our job is work closely with your key corporate advisors to obtain the right surety line for your business, keeping surety costs low and offering a quick turnaround when you need it most.
Schauer Group demonstrates the benefits of being your surety partner through representation that fosters communication and trust between you and the surety company. We provide the peace of mind of knowing the surety program is secure and responsive to your needs.
At Schauer Group, we bring our risk management process to bear for the construction industry's surety and business insurance needs, delivering the most honest, expert and principled guidance because only Schauer serves as a true extension of your leadership team.
Our team of surety and bonding experts is active in Associated Builders & Contractors, Builders Exchange, Ohio Contractors Association, Subcontractors Association of Northeast Ohio, Surety Association of Ohio.
Schauer Group Surety Expertise
We have the experience, knowledge and support to help you with all bonds, including:
Bid bonds
Bid guaranty bonds
Contract bonds
License & Permit Bonds
Maintenance bonds
Mechanics Lien Bonds
Performance bonds
Probate Bonds
Supply bonds
Schauer Surety & Bond Services
A surety relationship with Schauer Group includes the following services:
Financial review, including analysis of financial statements
Bond form review and contract review
Establish/maintain surety program
Work-in-progress analysis
Job site visits
Surety claim support/advocacy
Construction legislation review
Premium/fee analysis
Strategies for maximizing surety credit
Assistance and recommendations for selecting professional service professionals, including attorneys, CPAs and lending professionals.
The Nation's First ISO Registered Independent Insurance Agency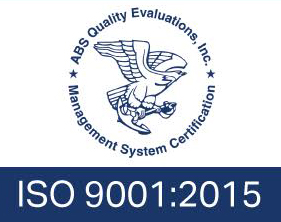 ISO 9001:2015 Certified
ISO 9001 is one of the most widely recognized quality standards in the world. It is a quality management standard that presents guidelines to increase business efficiency and customer satisfaction. The goal is to increase productivity, reduce unnecessary costs, and ensure quality of processes.
One important aspect of ISO 9001 is its process-oriented approach. Instead of looking at a company's departments and individual processes, ISO 9001 requires that a company look at "the big picture." ISO 9001 makes the customer its focus.