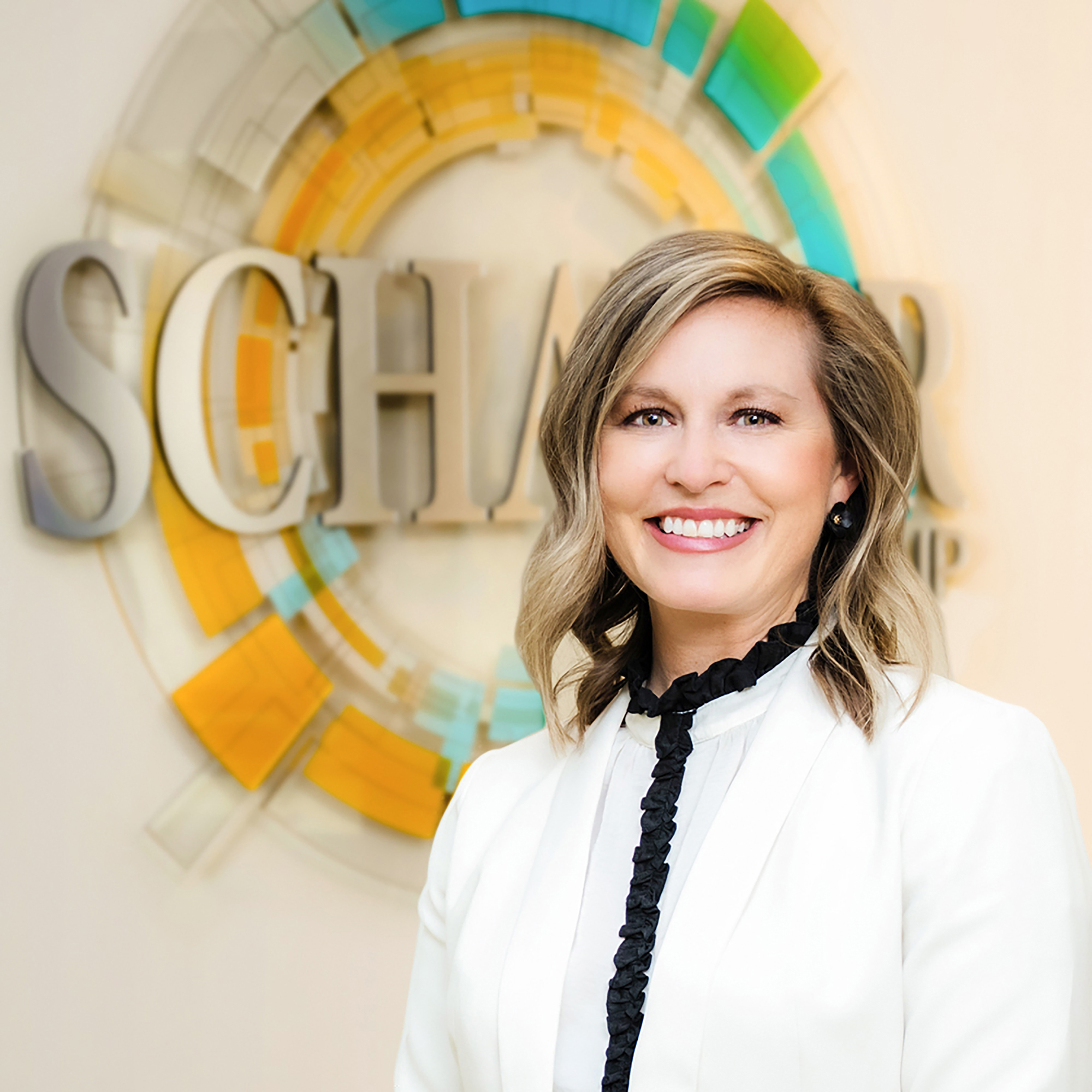 As executive vice president and chief operating officer of Schauer Group, I'm pleased to offer the introduction to this edition of our Digital Download in which we will highlight some of our talent attraction and retention efforts.
At Schauer Group, our strategy always has been to hire the top talent in the region and then empower them to do excellent work.
We do that by offering ongoing training and advancement opportunities, promoting career mobility, nurturing a vibrant and team-based culture, providing flexible work arrangements, and encouraging our associates to invest back into the communities where they live and work.
We believe our team is our competitive advantage, and so we've been thrilled to spend the past month celebrating their accomplishments. February was Insurance Careers Month – a global campaign dedicated to inspiring young professionals to pursue a career in insurance and to retaining the industry's emerging leaders. Using social media, we took the opportunity to not only emphasize the benefits of a career in risk management, but also to highlight the diverse backgrounds and wide-ranging expertise of our team. We're excited to share a few pieces with you in this update, and you can see all our Insurance Careers Month activity on our LinkedIn page.
As we talk about talent, we're pleased to introduce you to several associates who joined the Schauer Group team recently and who are filling key roles across all areas of our company. While we welcome these new faces, we also hope you'll join us in offering a well-deserved congratulations to two long-time members of our team who recently retired after decades spent serving their clients and fellow associates.
We remain committed to our people-first strategy and to developing talent and creating an environment where our associates can thrive – so they, in turn, continue to provide you with superior client service.
Thank you for your trust in us and for your partnership. Please reach out with feedback or questions.
Sincerely,
Aimee B. Belden
Executive Vice President and Chief Operating Officer
As employers compete for top talent, they can turn their attention to workplace culture and belonging to keep employees engaged and make them feel accepted.
Schauer Group now offers online vehicle accident reporting for businesses
Schauer Group has a new online option for reporting company vehicle accidents. Using the form on our website, you easily can input information about details of the accident, the parties involved, and any injuries. You also can upload photos of damage and insurance information cards – documentation that helps Schauer Group resolve your claim quickly. At this time, the form is only for accidents involving company vehicles. While this digital tool is an additional option, please know you always can call your Schauer Group representative directly with this information.
NEW HIRES
and staff
ACHIEVEMENTS
Please join us in congratulating Sue Brandt and Daniel Reusser on their retirements! We are grateful for their unwavering commitment to our clients and their many contributions to our team.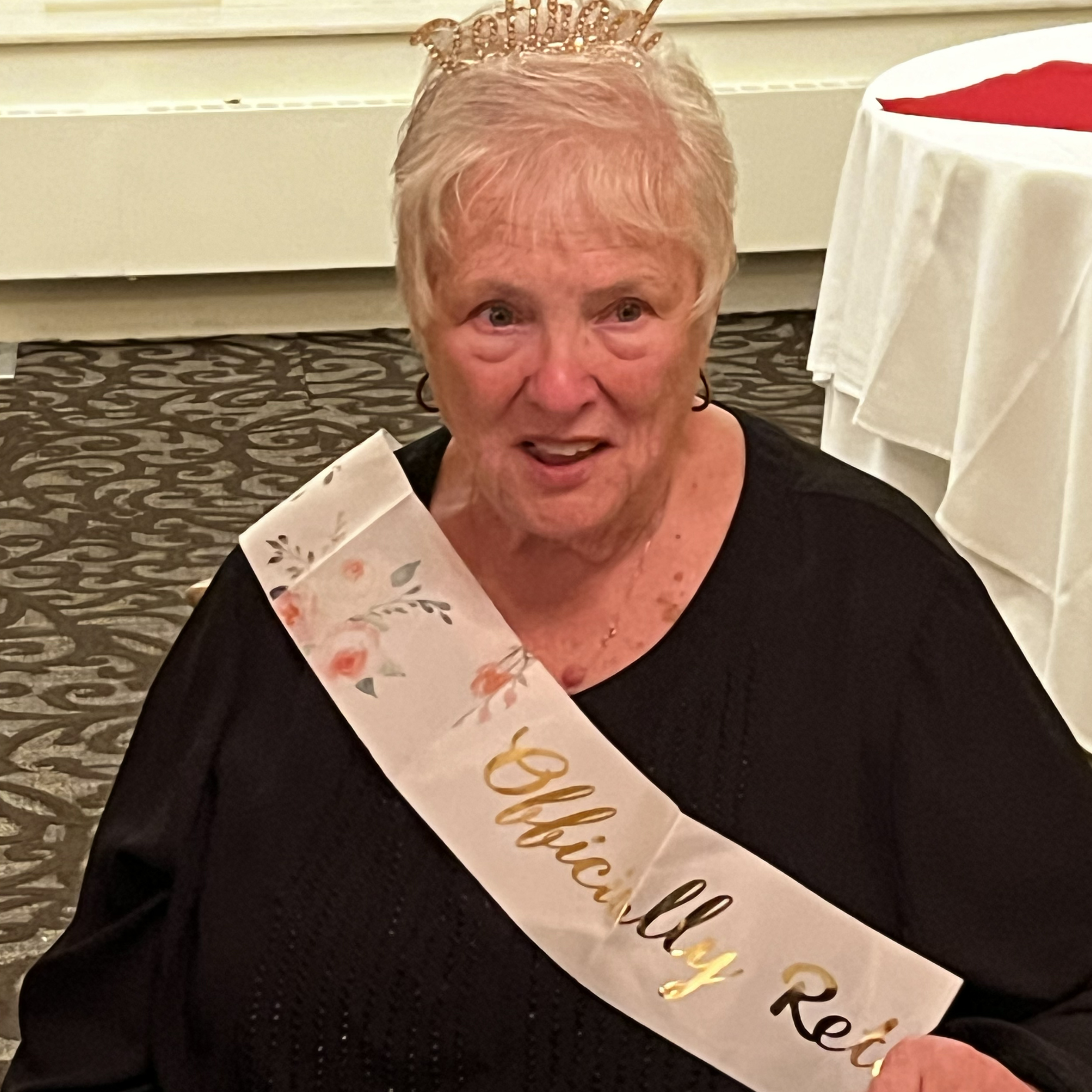 Sue Brandt
During her 43 years with Schauer Group, Sue trained nearly all our associates, helping grow our company into what it is today.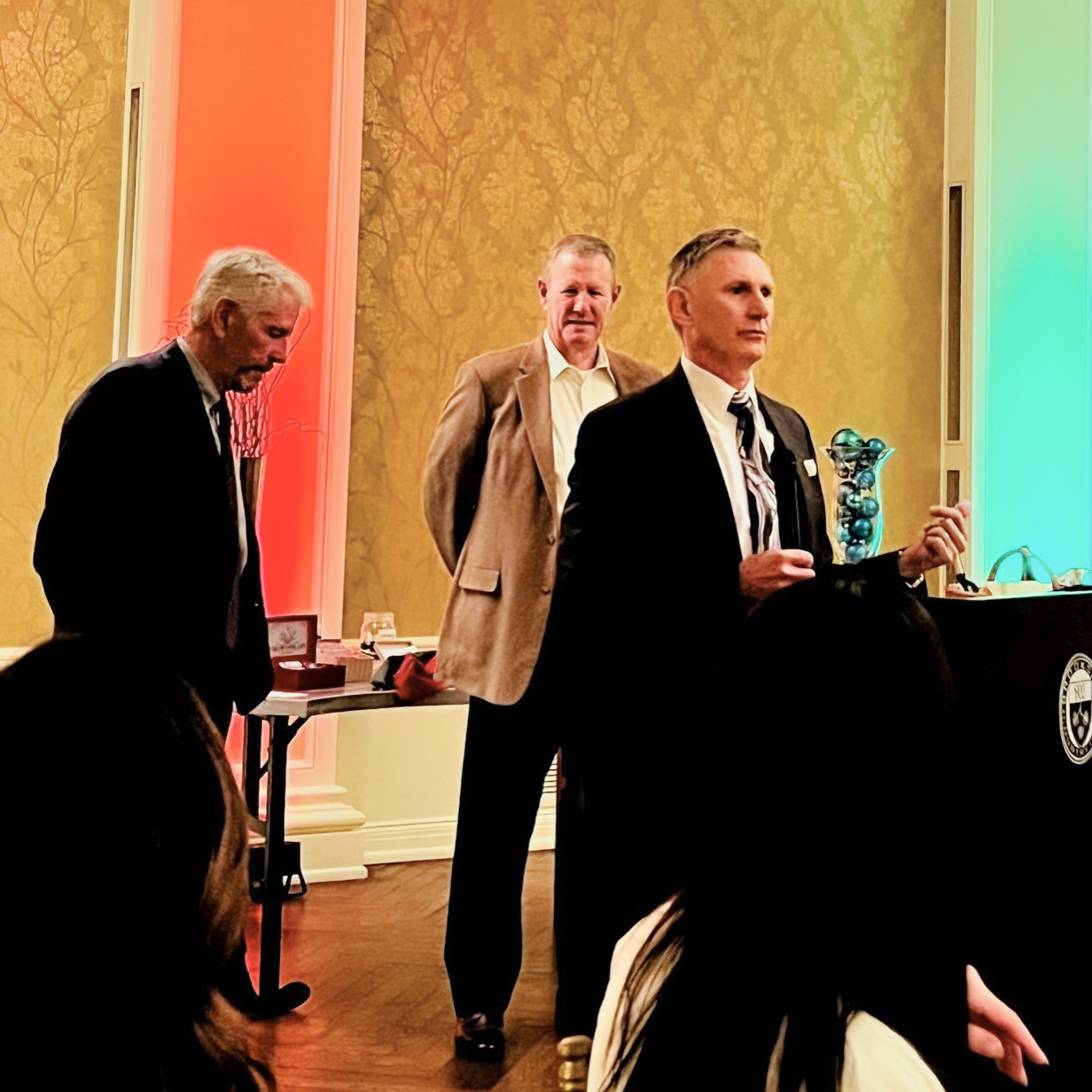 Daniel Reusser
Daniel spent 25 years cultivating relationships with his employee benefits clients and providing them with excellent service.
Matthew Johnson
Congratulations to Matthew Johnson, associate vice president, information technology, on earning his master's degree in cybersecurity and information assurance.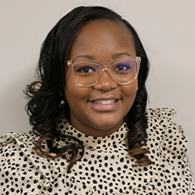 Martina Johnson
Martina is a new client manager with our Business Insurance team and brings more than a decade of experience from a career in personal banking. She has a bachelor's degree in marketing from Kent State University and an MBA in business administration from Ohio Dominican University.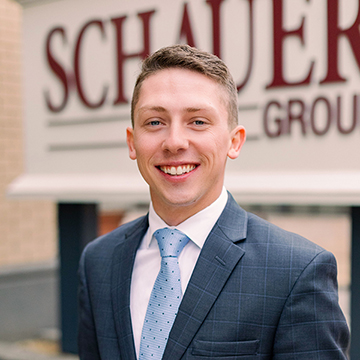 Rob Schiesswohl
Welcome to Robert Schiesswohl! Rob is a client executive in our Cleveland office and brings industry experience from his previous work as a commercial lines and public service sector underwriter. He's a graduate of Ohio University, where he obtained a bachelor's degree in business administration and a sales certificate from The Ralph and Luci Schey Sales Centre.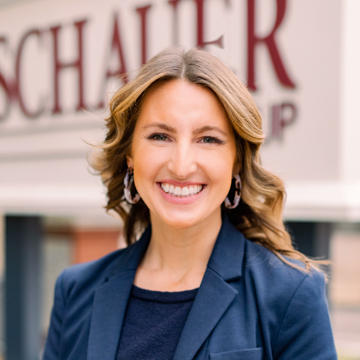 Alison Matas Smith
Alison recently was hired as director, communications. She's a former journalist and holds a Master of Arts from the Missouri School of Journalism at the University of Missouri and a Bachelor of Arts in journalism from Marietta College.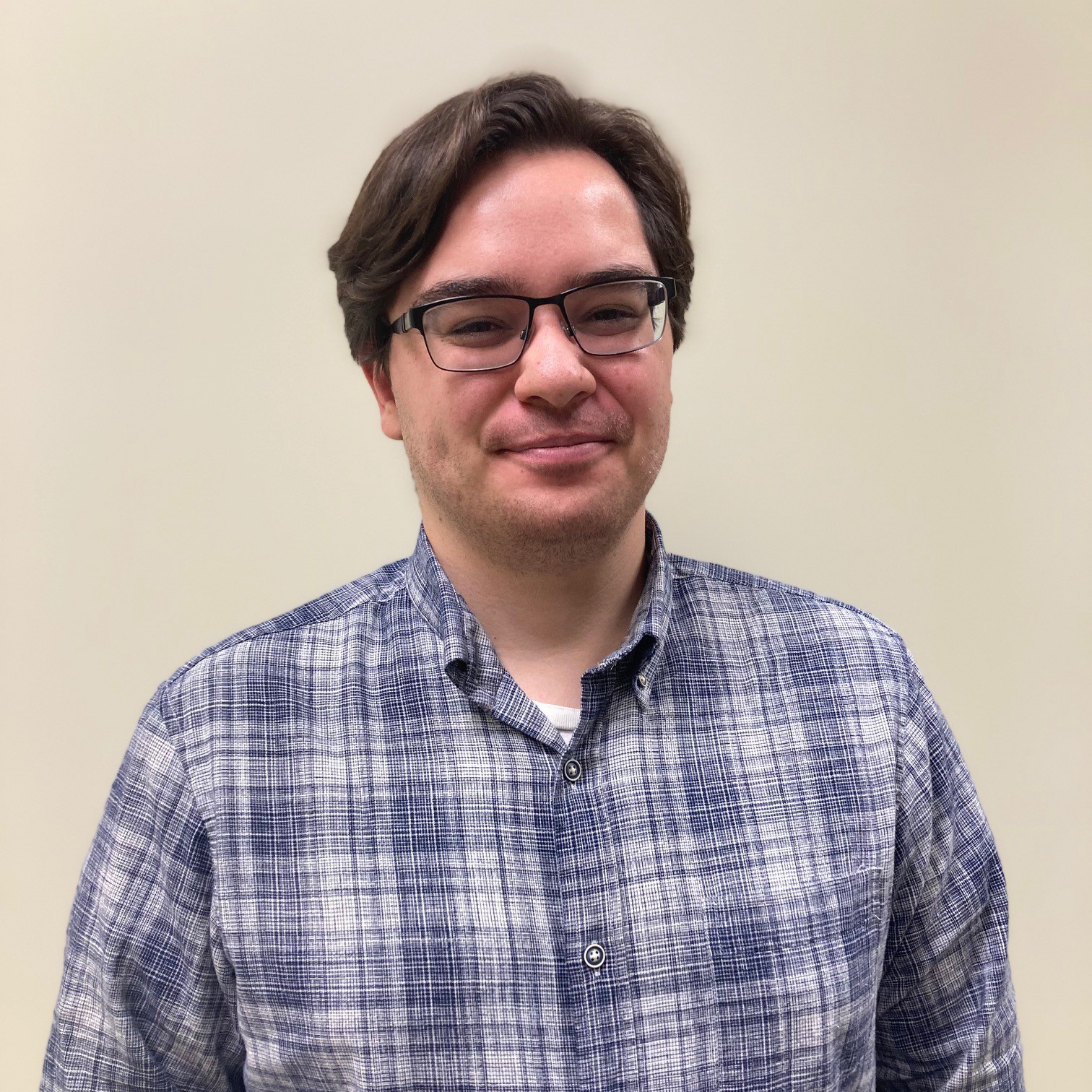 Nick Ady
Meet Nick Ady, our operations intern. Nick is a senior at Walsh University majoring in business management and is helping us with claims updates, data input and front desk duties.

February was Insurance Careers Month - a global campaign dedicated to inspiring young professionals to pursue a career in insurance. Here are some highlights of what Schauer Group shared via LinkedIn during the month:
Client manager Abbey Chance studied insurance as part of her business management major, but the industry didn't come to life for her until she interned with Schauer Group:

"Seeing Schauer associates apply concepts I had studied allowed me to understand why they matter. Insurance is an industry that is constantly changing, and risk management professionals have to continuously adapt to the changing environment. My favorite part of my job is getting to learn more about my clients and seeing them grow. We are honored to work with many inspiring individuals and organizations with visions that build our community. I love getting to be even a small part of these visions through risk management. Seeing these organizations grow and succeed brings so much joy and fulfillment to my work!"
Watch our 2022 in review!
For our team, 2022 was a year full of growth, advancement and fun! Check out some of our favorite highlights in this video.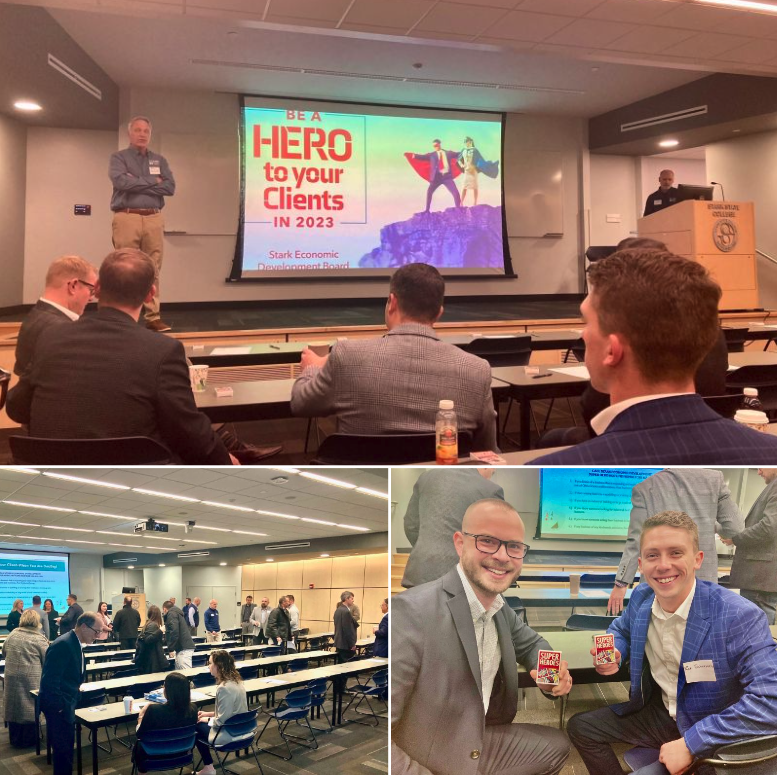 Thanks to our partners at Stark Economic Development Board for hosting an informative event about how we can better support our clients' business growth in 2023. We're glad to be part of a community with so many resources to help companies thrive.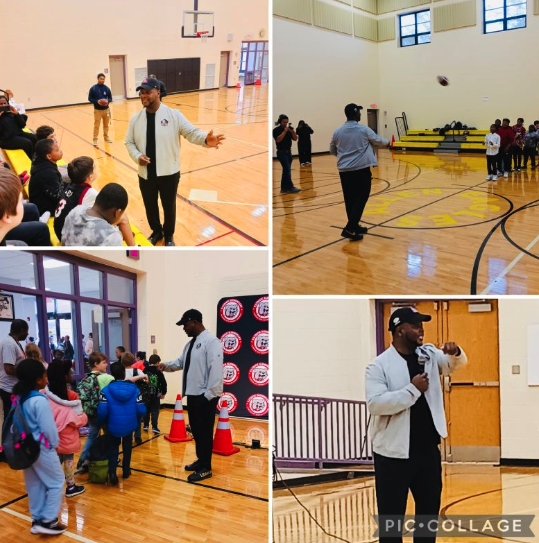 United Way of Greater Stark County
We were privileged to join Pro Football Hall of Famer LeRoy Butler as he shared his personal story of triumph with students at Patrick Elementary, in support of United Way of Greater Stark County's mission to decrease childhood poverty in our community.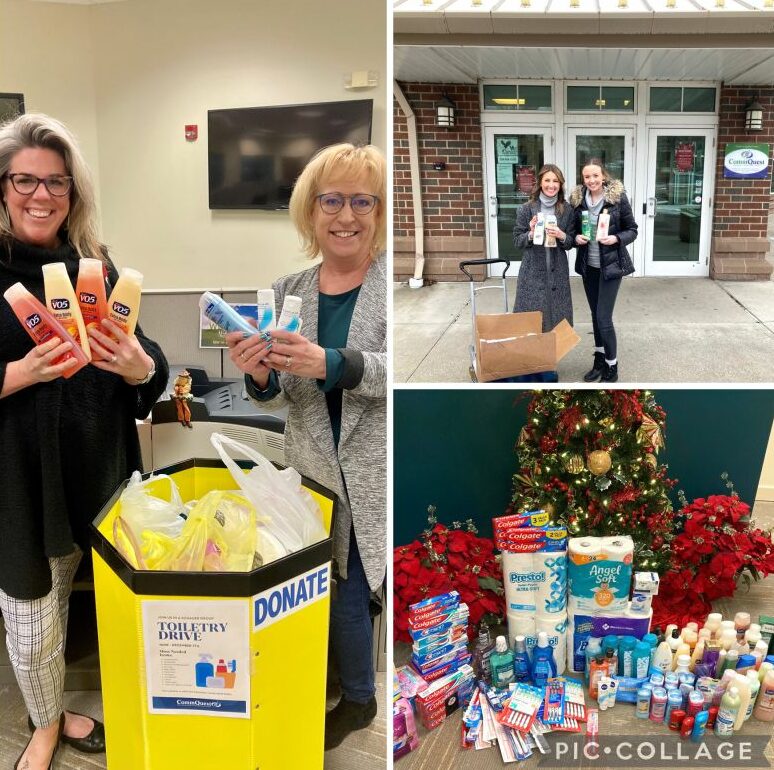 As part of our holiday festivities, we asked our team to bring in toiletry donations for CommQuest Services, Inc. – and they delivered! We're glad to be able to help support the important work CommQuest does to keep our community healthy and safe.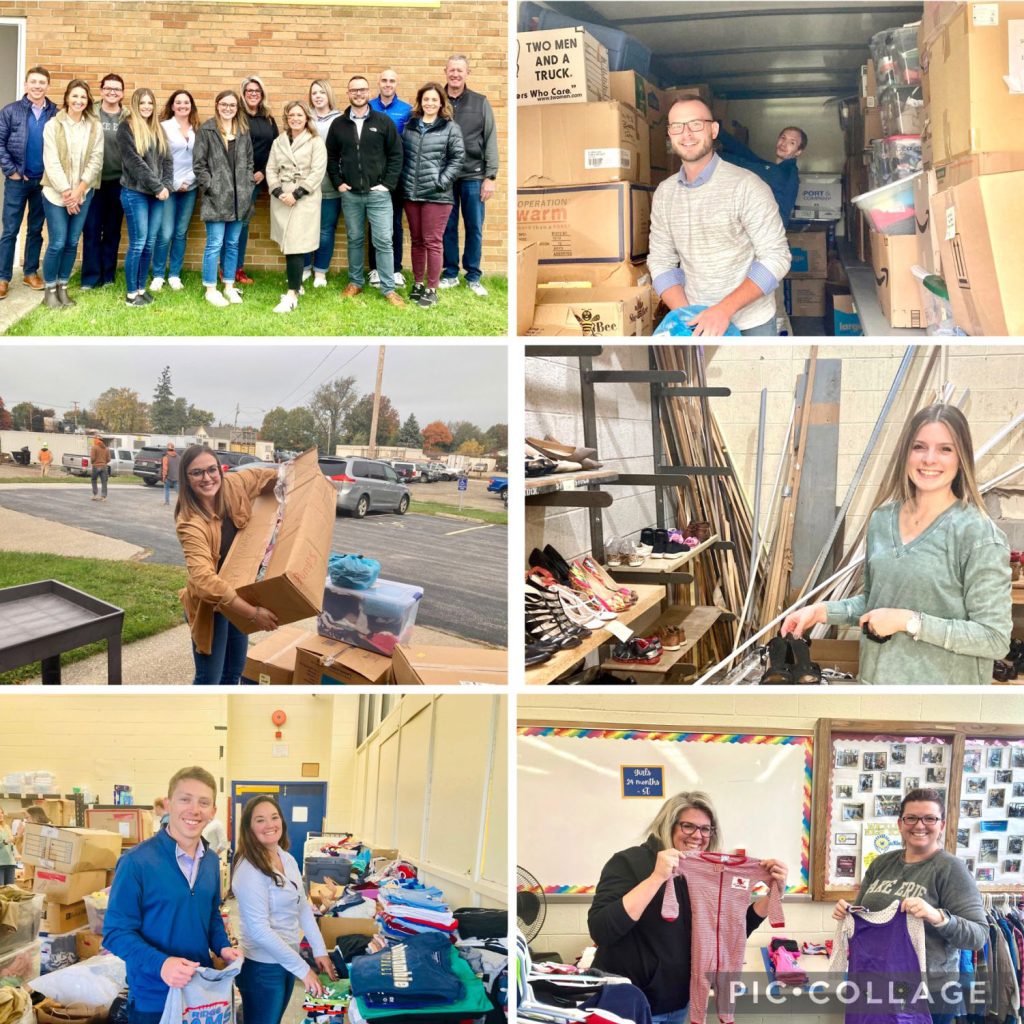 Schauer Group associates organized food, clothing and toiletry donations for families in need as part of our 100-hour volunteer commitment to The Family Resource Center of Wickliffe – the 2022 Century of Service Nonprofit Award Winner.
Ron Van Horn, VANTAGE Aging
Ron Van Horn, CPCU, Schauer Group vice president, is vice president of the board of directors for VANTAGE Aging and recently served as chair of the board's search committee for its next CEO.
I am honored to work with VANTAGE Aging, an organization dedicated to empowering seniors in our community and helping them age in place safely. For 45 years, VANTAGE has promoted a positive perspective on aging by providing services for older adults that enhance their quality of life, such as part-time job training, wellness checks, meal delivery, and volunteer opportunities.  VANTAGE currently operates four programs that provide these services —Workforce Solutions, Home Wellness, Meals on Wheels and RSVP.
I have been a board member for VANTAGE for three years. My role now includes serving as vice president of the board and chairing the board development committee, which includes the responsibility of recruiting new board members. During the past several months, I also had the privilege of chairing the search committee that was tasked with finding the next CEO of our organization – a robust process that included several rounds of interviews, leadership assessments of candidates and ongoing internal and external communications. This month, we announced VANTAGE Aging's new leader, who will continue VANTAGE's important initiatives into the future.
At VANTAGE, our vision is that every adult will have the opportunity to live a healthy life and age with independence, purpose and dignity. As our community ages, it is important that everyone has resources available to them so they can continue to maintain their lifestyle for as long as possible.  I am appreciative of the volunteer opportunities I have been given at VANTAGE to help further their mission.