Cleveland-area nonprofit will receive 100 service hours and $5,000 cash donation in the company's second award cycle
---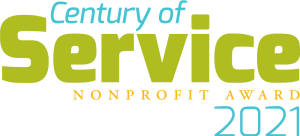 CLEVELAND, OH (July 19, 2021) — Schauer Group, the region's innovative risk management, business insurance and human capital services firm, has announced that Cleveland Kids' Book Bank, a Cleveland-area nonprofit that is dedicated to fostering improved literacy and a love of reading by providing free books to children through community partnerships, has won the company's Century of Service Nonprofit Award program for 2021.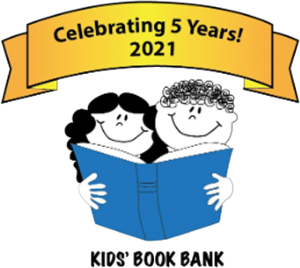 Cleveland Kids' Book Bank has distributed more than three million books in Greater Cleveland since opening in 2016. The organization utilizes a network of more than 1,000 partners, including preschools and daycares, social service agencies like WIC, school districts, food distribution partners, and community events.
"We are proud to be able to offer this support to a worthy organization that does such meaningful work in our community," said Bryan Schauer, executive vice president & Cleveland market leader. "The Century of Service Nonprofit Award program, now in its second cycle, will help the Cleveland Kids' Book Bank expose children to reading and language from birth, which fosters literacy, opening their eyes to the world, and fueling their imaginations."
Cleveland Kids' Book Bank will receive an awards package that includes a donation of 100 service hours from Schauer Group associates and a one-time cash donation of $5,000. The Schauer team will spend their service hours sorting donated books by condition and reading level, then boxing them for distribution. The cash donation will support operations and allow the book bank to purchase popular-title books for back-to-school distributions this fall.
"We are thankful to our supporters who voted for us and are thrilled to win the Schauer Group Century of Service Award. The financial and volunteer support will be incredibly helpful to us as we gear up for back-to-school book distributions," said Thea DeRosa Cerra, executive director for Cleveland Kids' Book Bank. "We rely heavily on volunteers to sort and pack our books, and we look forward to greeting some new faces from Schauer Group."
An impressive total of 13 finalists were selected by a panel of Schauer Group associates based upon a variety of factors, including but not limited to: quality of application, demonstration of need and alignment with Schauer Group company core values. Community voting took place from July 2 through July 16.
###
ABOUT SCHAUER GROUP
Based in Canton, Ohio, Schauer Group, Inc. is one of the largest independently owned insurance and risk management firms in Ohio, providing risk management, business insurance, human capital services, employee benefits, contract surety, and personal insurance to a variety of clients nationwide. As the nation's first ISO Registered Independent Insurance Agency, Schauer Group maintains a commitment to quality and excellence, achieving an industry-leading 95 percent client retention rate. The fourth-generation, family-owned company is celebrating its 102nd anniversary in 2021.