FOURTH-GENERATION OHIO AGENCY MARKS 100 YEARS OF GROWTH AND LAYS THE GROUNDWORK FOR FUTURE SUCCESS
Reprinted from the October 2019 issue of Rough Notes magazine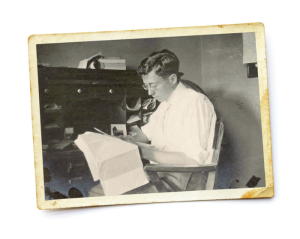 Having recently marked its 140th anniversary, Rough Notes is celebrating its long track record of supporting the independent agency channel by profiling agencies that have been in business for 100 years or more. This month we feature a firm that is celebrating its centennial this year. By Elisabeth Boone, CPCU
Then … In 1919, Alfred T. Schauer founded Schauer & Reed Insurance Agency. He built a successful business and was never hindered by his blindness. After his death in 1945, his wife, Marie A. Schauer, managed the business while her only son, Thomas, attended college. After earning his insurance degree from The Ohio State University, Thomas began his career at Schauer Group in 1950. In 1953 he bought the business from his mother. He knew that to be successful, he would have to be more knowledgeable than the competition and believed that the formula for success and longevity was integrity and commitment to clients and the community.
Now … Tom's sons, David and Bill, have grown Schauer Group into one of the largest independent agencies in Ohio. Today a new team of young professionals, led by the fourth generation of the Schauer family, continues to build on long-held principles and lead this 100-year-old company forward.
"Schauer Group continues to make significant investments in culture, technology, facilities, and branding," says its president, David Schauer. "In recent years we have introduced a mobile infrastructure, implemented extensive family-friendly programs and policies for all associates, expanded into a new territory, made many capital improvements to our offices, and designed new corporate identity architecture.
"We firmly believe that we are stewards of our clients, not distant stakeholders who prioritize profits instead of doing what's right. We have low turnover, play long, and simply do things the right way."
-David Schauer
President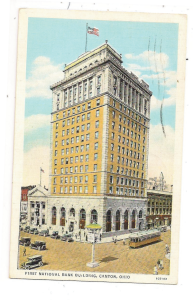 "As we reflect over the last 100 years, many of our ideals have remained steadfast, including our commitment to our associates, our clients, and our community," Schauer continues. "That long-standing commitment drives us to be prudent yet forward thinking. Besides a strong work ethic and a desire to succeed, we believe several key developments have contributed to our success. In the mid-20th century we began to cultivate our global risk management expertise, and by the early 1960s we had developed the capability to service international clients. In later years we evolved our approach to be consultative and client driven, delivering immersive, sophisticated risk management services in addition to traditional insurance brokerage services."
In 1998, Schauer became the nation's first ISO 9001 registered independent insurance agency. "We used the quality management system to design procedures for all of our workflows," Schauer explains. "The principles of the system are now built into our infrastructure and provide us a framework to constantly improve. The ISO (International Organization for Standardization) system has expanded our service delivery, increased productivity, simplified training, and increased consistency in documentation.
"Over the last decade we have transformed our culture to focus on our most important asset: our people," Schauer asserts. "We strive to provide an environment in which associates feel a sense of purpose, feel supported, and are nurtured to achieve excellence. We value our associates and understand that they are the conduit to our clients. To that end, all associates are state licensed and receive extensive training, and new associates are required to obtain concentrated credentials specific to our industry, such as CPCU, CISR, and so on. Our knowledge and experience in the insurance and risk management field run deep, and we're continually strengthening the depth and diversity of specialized expertise on our team."
The Schauer Group currently employs some 50 associates in its Canton and Cleveland offices. "Our employment numbers have steadily increased over the last ten years as we transform our culture to meet the next generation of clients and workforce," Schauer remarks.
Sixty years after the Schauer Group was established, in 1979, it began to use automation. "At that time we used the Redshaw Wang agency automation system, and in 1995 we moved to Applied Epic Online," Schauer says. "We recently began to use commercial lines download as well as other capabilities available from Applied."
What factors does Schauer believe account for his firm's longevity?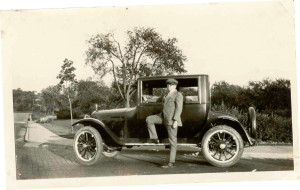 "We have stayed firmly committed to our core values of independence, advancement, and integrity," Schauer says. "As more locally owned insurance and risk management agencies are being sold to large banks or private equity firms, we are even more focused on maintaining and improving our disciplined approach to client service. We work with our clients as if we owned their business, managing their risk and not just selling them policies. We have extensive capabilities, backed by knowledge, expertise, and process. We firmly believe that we are stewards of our clients, not distant stakeholders who prioritize profits instead of doing what's right. We have low turnover, play long, and simply do things the right way."
Looking ahead, what key goals and objectives will the Schauer Group be pursuing?
"The desire to remain independent has long been a goal of our organization, and in recent years we have developed a sound perpetuation plan to transition the firm to the next generation," Schauer explains. "With this continued stability on the horizon, the company can focus on other strategic objectives around growth, retention, and culture. We are driven to grow organically, so we invest significant resources in developing new talent while at the same time providing exceptional client service to ensure that we maintain our industry-leading retention.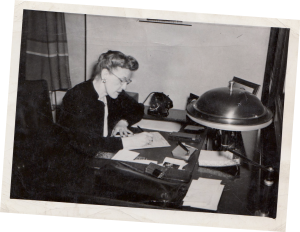 "Schauer has been and will continue to be talent centric," he continues. "We intend to be an employer of choice and therefore constantly examine our talent management practices to stay competitive. Our last two strategic plans emphasized our desire to foster a high-performance culture, and we expect our future plans to maintain this same focus. We will continue to introduce new policies that provide flexibility to our associates; we will encourage career and leadership development; we will support diversity and inclusion effort, and we will refine our reward and recognition practices," Schauer declares.
"As technology continues to evolve, we constantly assess how we may use it not only to streamline our operations but also to deliver better solutions to our clients. We understand that our clients operate across many different industries, and we believe it is our duty to provide intelligent, convenient, and advanced solutions to meet their risk management needs. We are currently exploring self-service capabilities, subcontractor management services, and a suite of human capital management tools.
"We know that we must be disciplined, innovative, agile, and efficient in all that we do," Schauer asserts. "We believe our culture is a differentiator, but we must go deeper and nurture the best talent. We must leverage our brand and our relationships to tell our story, and we must use technology to drive the client experience."
Schauer offers some parting words about his firm and the future it envisions.
"For a 100-year-old business in an industry that is perceived as stale, we are beating our competition and achieving best-practice results," he says. "We have achieved double-digit growth for the last seven years and are tracking at a 95% client retention rate. We believe this is a reflection of our people and their dedication to our core values. Delivering these kinds of results proves that we have high-quality, knowledgeable, caring, and process-driven team members who design sophisticated solutions to meet the needs of our clients. We are well positioned for continued growth in a rapidly changing environment, and we believe we have a business model that will last well into the next generation of leadership."
Main top photo: The Senior Management Team. From left: Bill Schauer, Corporate Treasurer; David Schauer, President; Tim Bentivegna, Executive Vice President; Aimee Belden, Vice President of Operations; and Joe Schauer, Vice President.