Adam Lintz, CIC, CISR
Director, Business Insurance
As Director, Business Insurance, Adam leads the client service team responsible for delivering our clients dependable service. He works with a variety of clients in the risk management practice group, helping to procure insurance, manage relationships and maintain all policies.
Adam graduated with a bachelor of music degree from the Manhattan School of Music in 2010, receiving the Dean's Award for Academic Excellence. In 2013, he obtained his Certified Insurance Service Representative (CISR) designation and in 2020, he obtained his Certified Insurance Counselor (CIC).
Adam is very involved in the local competitive equestrian community, spending much of his free time volunteering at various events and horse trials. Additionally, he serves on the board of directors of ArtsinStark and volunteers with United Way of Greater Stark County. Adam and his wife Hannah reside in Alliance.
---
SERVICE SPOTLIGHT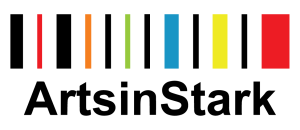 Adam Lintz, CIC, CISR, Director, Business Insurance, shares his experience as a member of the ArtsinStark Board of Directors.
I have the privilege of supporting hundreds of Stark County cultural organizations and artists through my involvement with ArtsinStark – a nonprofit that uses the arts to create smarter kids, new jobs, and healthier communities.
The 50-year-old organization owns and operates the Cultural Center for the Arts, brings arts programs into our schools, revitalizes downtowns, and runs the annual Campaign for the Arts. During the past 12 years, ArtsinStark has awarded $15 million in grants to the county's largest arts organizations and other nonprofits, artists and schools.
I have served as a member of the ArtsinStark Board of Directors for four years. My role includes advocating for ArtsinStark in the community, serving on grants committees, and volunteering my time at events and during the annual campaign.
The effect the arts can have in a community cannot be understated, from enriching a child's creativity and improving academic performance to boosting economic activity to providing profound artistic experiences for people of all ages. ArtsinStark is doing the important work of ensuring the people of Stark County have plenty of opportunities to experience the arts in their own community.
It has been extremely rewarding to serve this organization and witness the great work they do to support and nurture the arts in our community. I have seen firsthand the direct impact that ArtsinStark has had on individual artists, arts organizations, and the community as a whole. By supporting these talented people, not only through grants but also with a lot of guidance and support, we can ensure the arts culture in our community is alive and well and can continue to thrive in the future.
Contact Me