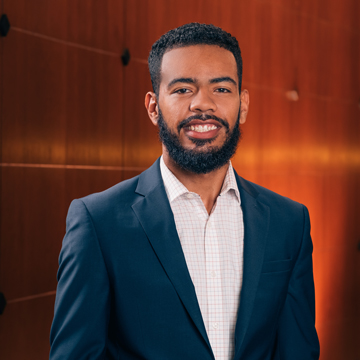 Brandyn Neal
Client Advisor, Risk Management
Brandyn is a Client Advisor, Risk Management in our Business Insurance unit. In this role, he helps to design a broad range of insurance programs that fit the risk profiles and business needs of our clients. Brandyn is currently studying for his CPCU designation in order to expand his insurance and risk management knowledge.
Brandyn graduated from Walsh University in 2020 with a degree in finance. During his tenure at Walsh, he held several internship roles where he gained experience in sales development, personal finance, product management, and accounts receivable. As president of Walsh's student-directed business incubator, The Garage, he managed daily operations, connected students to mentors, evaluated student business ideas and performed his own consulting work for four years. He uses the experience he gained from running The Garage to help offer risk solutions and deliver value to clients.
Brandyn is active in the region, devoting much of his time to the Akron community. He currently serves as a mentor for Mortar, the business development program at The Bounce Innovation Hub. He is committed to helping Akron reach its fullest potential.
Contact Me