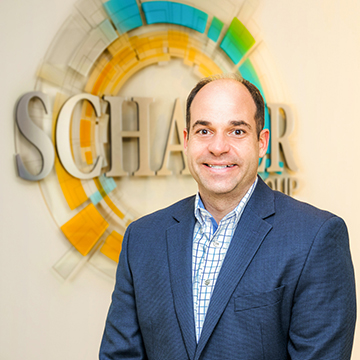 Ron Van Horn, CPCU
Vice President
Ron manages Schauer Group's oil and gas practice group, specializing in the upstream market. He also has an expertise in the construction, manufacturing, social services and trucking industries. Ron joined Schauer Group in 2005.
Ron earned his bachelor's in Business Administration from Malone University in 2005 and a designation as a Chartered Property and Casualty Underwriter (CPCU) in 2009.
He is a member of the Society of Petroleum Engineers and Ohio Oil and Gas Association and serves on the Oil and Gas Energy Education Foundation Scholarship Committee. He also serves on the board of directors of Vantage Aging and the Malone University Business School Advisory Board. Ron is past treasurer of the Canton Museum of Art, past president of the Jackson Township Rotary Club, past board member of Alliance Country Club and past board member of the American Red Cross of Central Stark County. He is a 2012 recipient of the ystark! Twenty under 40! award and was named Rotarian of the Year by the Jackson Township Rotary in 2009. Ron is married with two children.
---
SERVICE SPOTLIGHT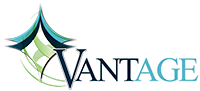 Ron Van Horn, CPCU, Schauer Group vice president, is vice president of the board of directors for VANTAGE Aging and recently served as chair of the board's search committee for its next CEO.
I am honored to work with VANTAGE Aging, an organization dedicated to empowering seniors in our community and helping them age in place safely. For 45 years, VANTAGE has promoted a positive perspective on aging by providing services for older adults that enhance their quality of life, such as part-time job training, wellness checks, meal delivery, and volunteer opportunities. VANTAGE currently operates four programs that provide these services —Workforce Solutions, Home Wellness, Meals on Wheels and RSVP.
I have been a board member for VANTAGE for three years. My role now includes serving as vice president of the board and chairing the board development committee, which includes the responsibility of recruiting new board members. During the past several months, I also had the privilege of chairing the search committee that was tasked with finding the next CEO of our organization – a robust process that included several rounds of interviews, leadership assessments of candidates and ongoing internal and external communications. This month, we announced VANTAGE Aging's new leader, who will continue VANTAGE's important initiatives into the future.
At VANTAGE, our vision is that every adult will have the opportunity to live a healthy life and age with independence, purpose and dignity. As our community ages, it is important that everyone has resources available to them so they can continue to maintain their lifestyle for as long as possible. I am appreciative of the volunteer opportunities I have been given at VANTAGE to help further their mission.
Contact Me