NEWSLETTER | DECEMBER 2022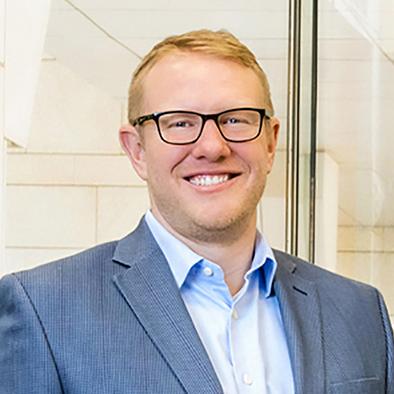 As 2022 comes to a close, Schauer Group is thankful to be celebrating a year of record growth for our company and important investments in our team that will help our clients, our people, and our community thrive.
We are dedicated to attracting and developing top talent and empowering our entire team to provide you with excellent service and unmatched industry expertise. To that end, we've made key hires across all areas of our company this year, growing our team significantly.
Building capacity across our company will help us sustain the record growth we are seeing in new clients, elevate our service, and provide comprehensive solutions to our business partners, such as certificate management and tracking for business liability insurance and risk management analysis and consulting services. Growing our team also positions us to continue to expand our geographic footprint throughout Northeast Ohio. Stay tuned for an exciting announcement in 2023.
As we grow, we remain committed to giving back to our Northeast Ohio community. I am honored to serve alongside Taylor Schauer as co-chair of this year's United Way of Greater Stark County annual campaign. Our commitment to community spans our entire team. Our associates volunteer with more than 30 nonprofits that support human and social services across Northeast Ohio, and we hold key leadership positions on boards of some of the largest nonprofits in our region.
This year, we helped raise more than $10 million to strengthen the institutions that keep the fabric of our community healthy. We also recently completed our third annual Century of Service Nonprofit Award program, with our associates spending 100 hours volunteering to support a drop-in center that helps students and families thrive.
Thank you for your continued partnership in our success. Read on for more about these updates from Schauer Group, and please feel free to reach out to me with any questions or feedback. 
Sincerely,
Joe Schauer
President & CEO
CYBER WEBINAR
We hosted our first cyber webinar this fall. Missed out? Click below to learn best practices from our experts in the areas of Social Engineering, Phishing and Multi-Factor Authentication and help protect your business from cyber attacks.
NEW HIRES
and staff
ACHIEVEMENTS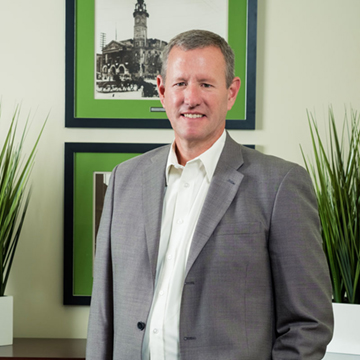 Bill Schauer
Congrats to Bill Schauer, who received the 2022 Good Scout Award from the Buckeye Council, Boy Scouts of America, in recognition of his service and the impact he has made on our community.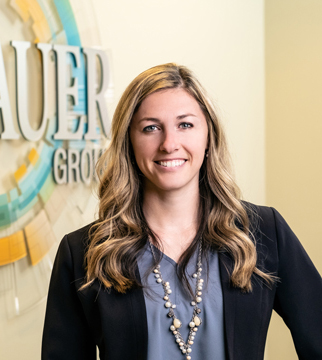 Deanna Kidwell
Congratulations to Deanna for her promotion to Director, Employee Benefits and her graduation from the 35th class of the Leadership Stark County Signature Program.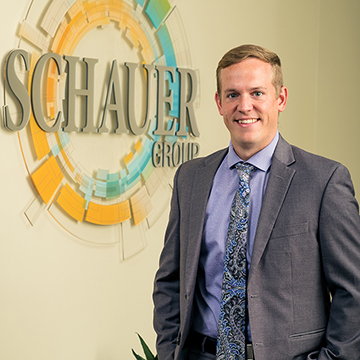 Matt Griffin
Congratulations to Matt Griffin for his promotion to Associate Vice President.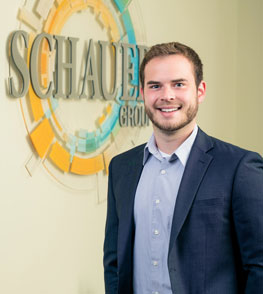 Dan Boyer
Congrats to Dan Boyer for earning his Chartered Property Casualty Underwriter Designation and for his promotion to Associate Vice President.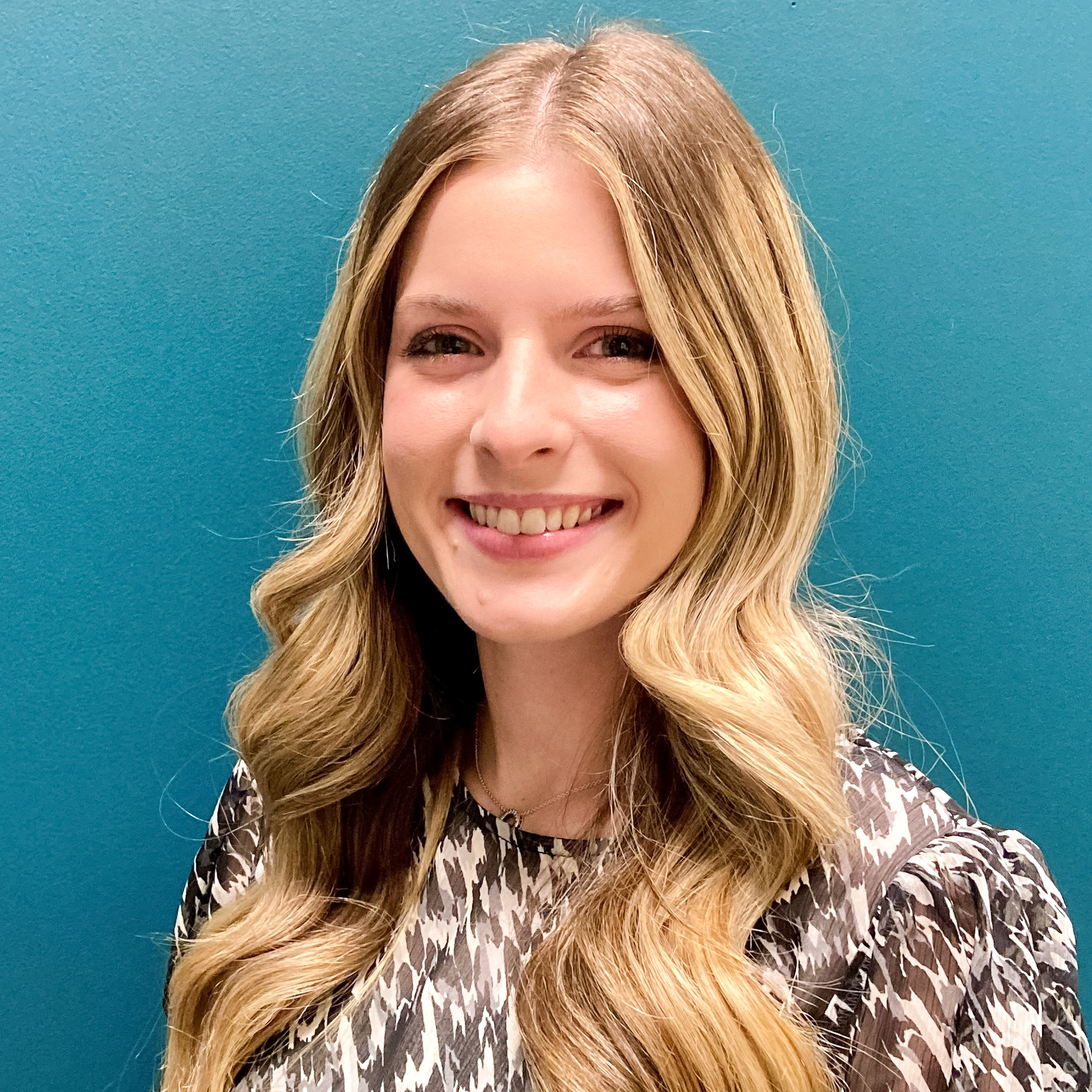 Sabrina Archer
Sabrina is newly hired as a Client Manager, Business Insurance. Prior to joining the team at Schauer Group, she worked as a loan officer for an area credit union.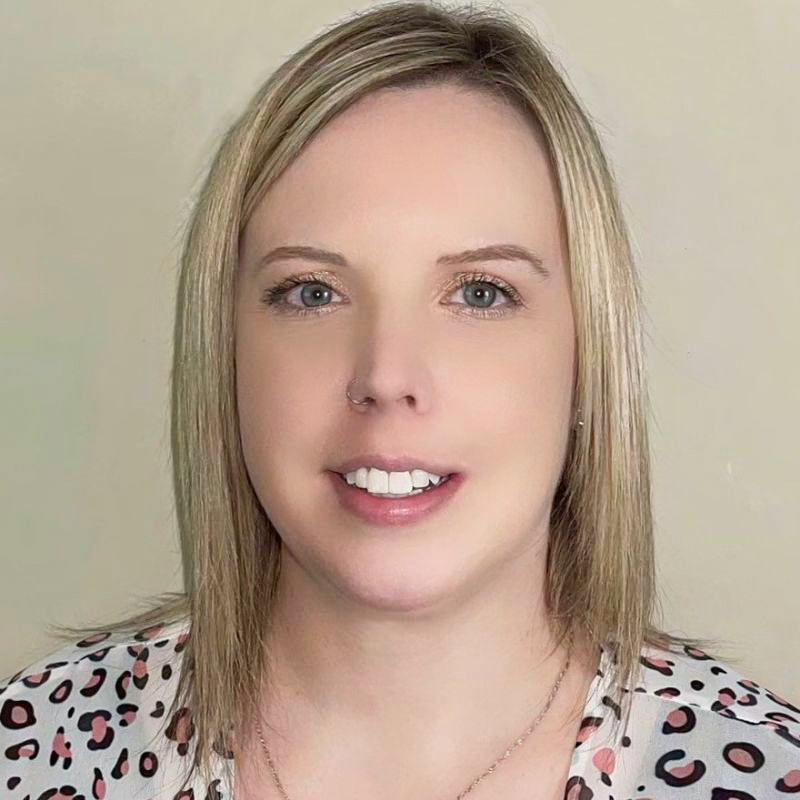 Beth Chenevey
Beth recently was hired as a Client Manager on our Business Insurance servicing team and brings more than 10 years of industry experience as a former property adjuster. She is a graduate of Bradford School in Columbus, where she obtained an associate's degree in applied business.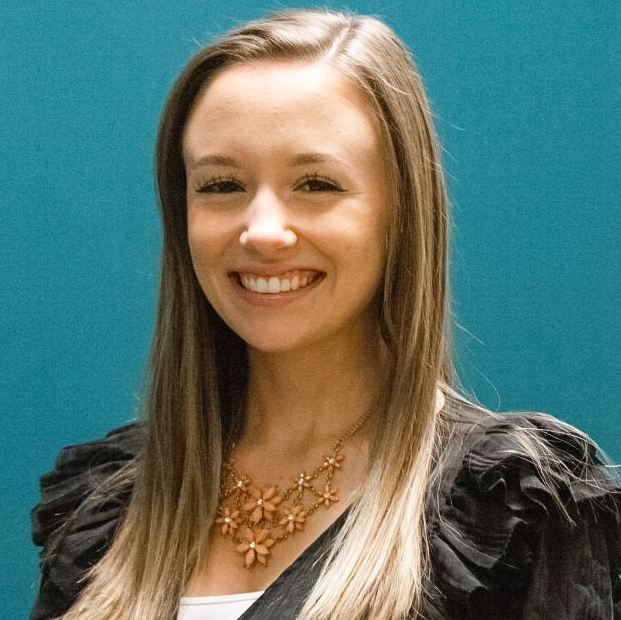 Emily Kernan
Meet our marketing intern, Emily! Emily helps with presentations, sales internship development and social media. She is a marketing major attending Ohio University's College of Business and will graduate in May.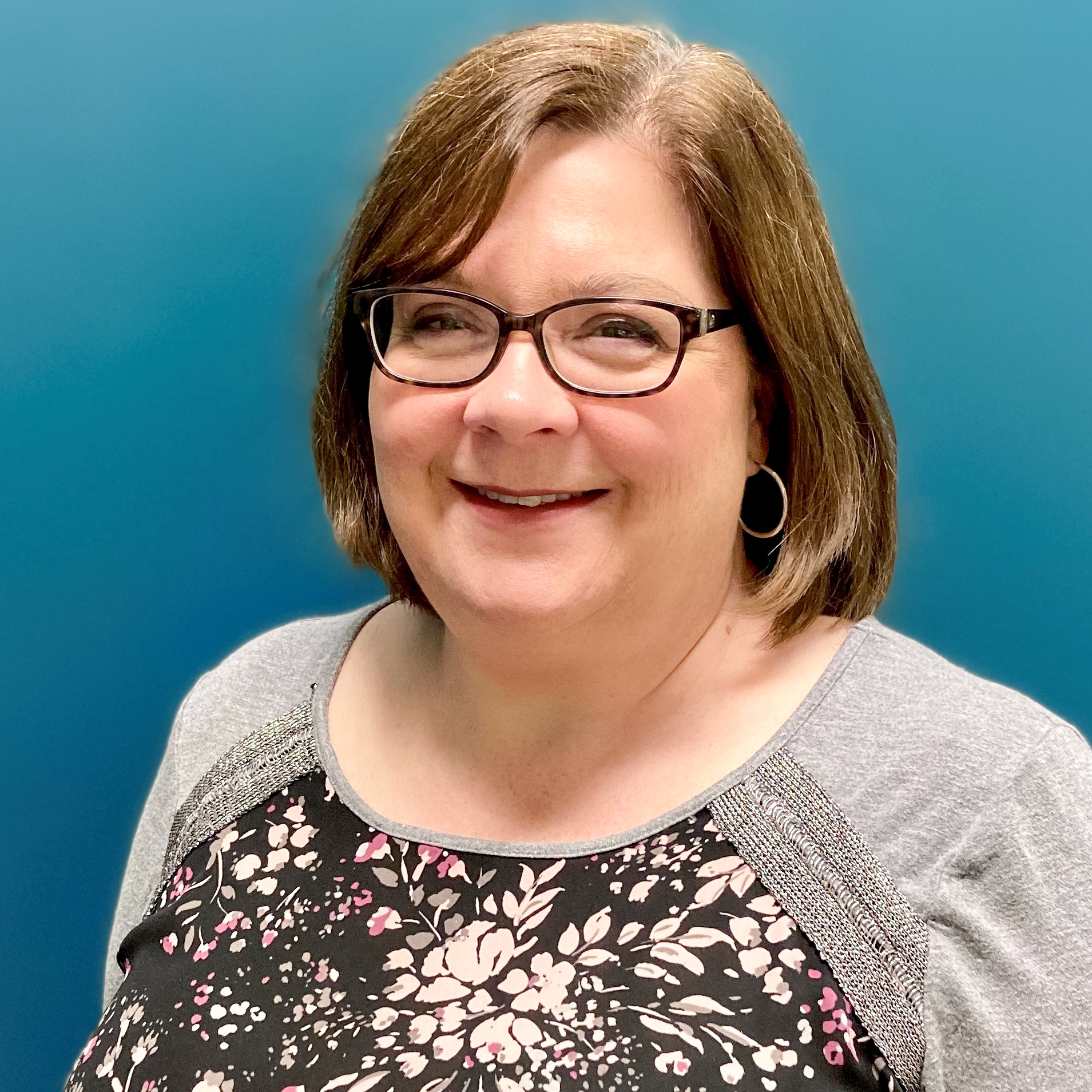 Heather Prather
Heather joined Schauer Group earlier this year as the Administrative Support Technician, after 11 years of working in administrative and customer service positions. She now is transitioning to the role of Systems Technician, where she will add depth to both our accounting and IT teams.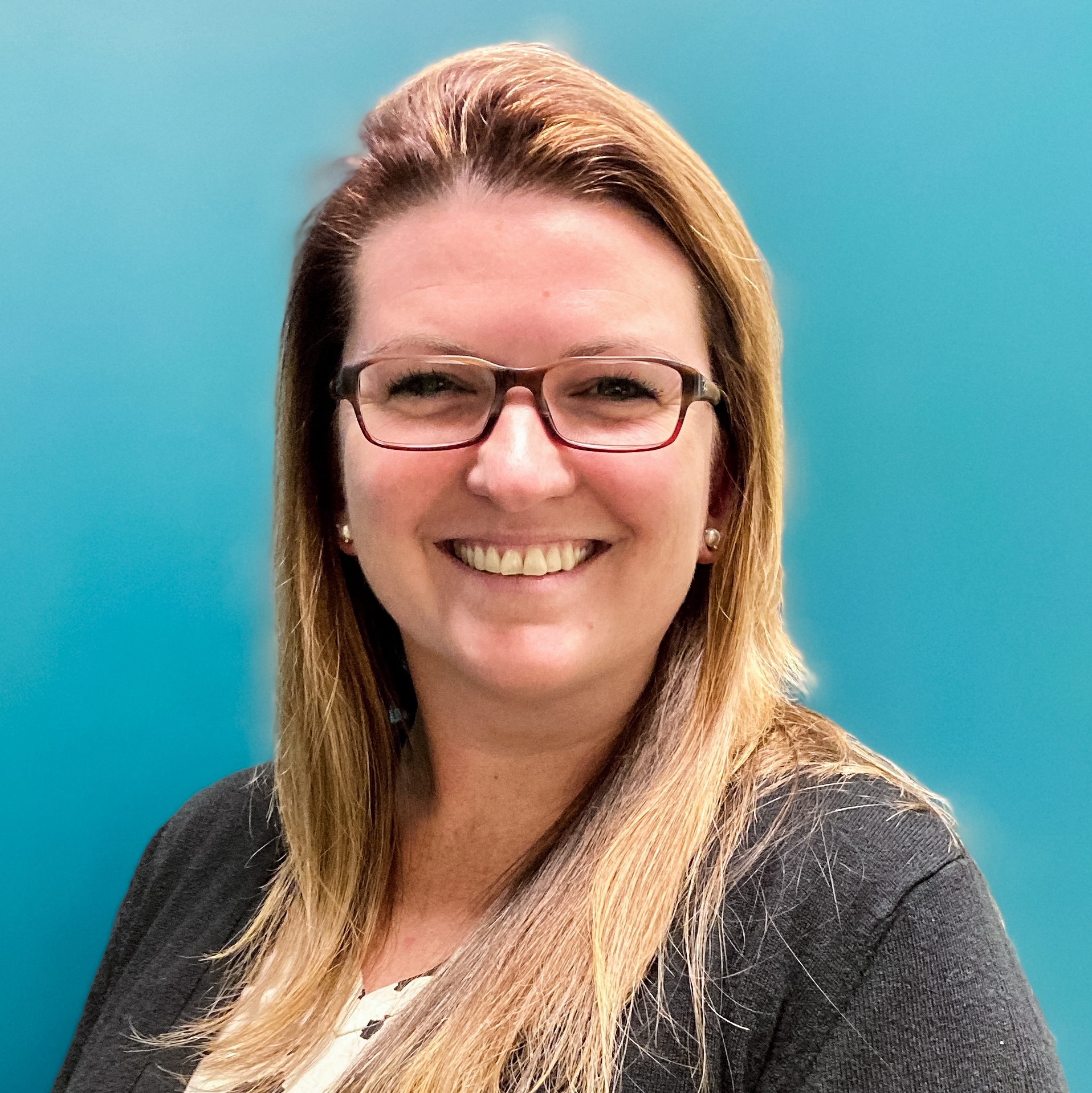 Meg Roko
Meg is a new Client Manager on our Business Insurance team. She comes to Schauer Group after years of working in claims and has experience in both commercial and personal lines. She earned her bachelor's degree in integrative studies from George Mason University in Virginia.
Resource Library
Access risk management, insurance and employee benefits articles in our resource library.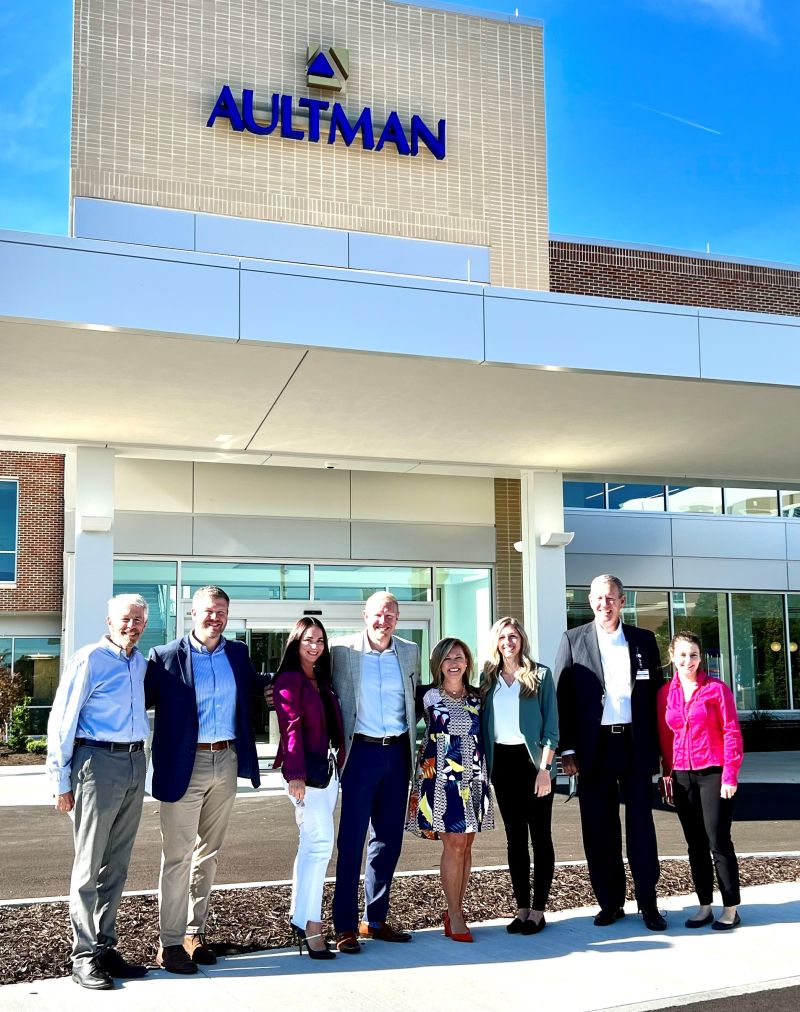 Congratulations to 
Aultman Hospital
 on the opening of the new
Timken Family Cancer Center!
It is an extraordinary achievement for our community and we at Schauer Group are so proud to have supported this initiative during our Centennial Celebration.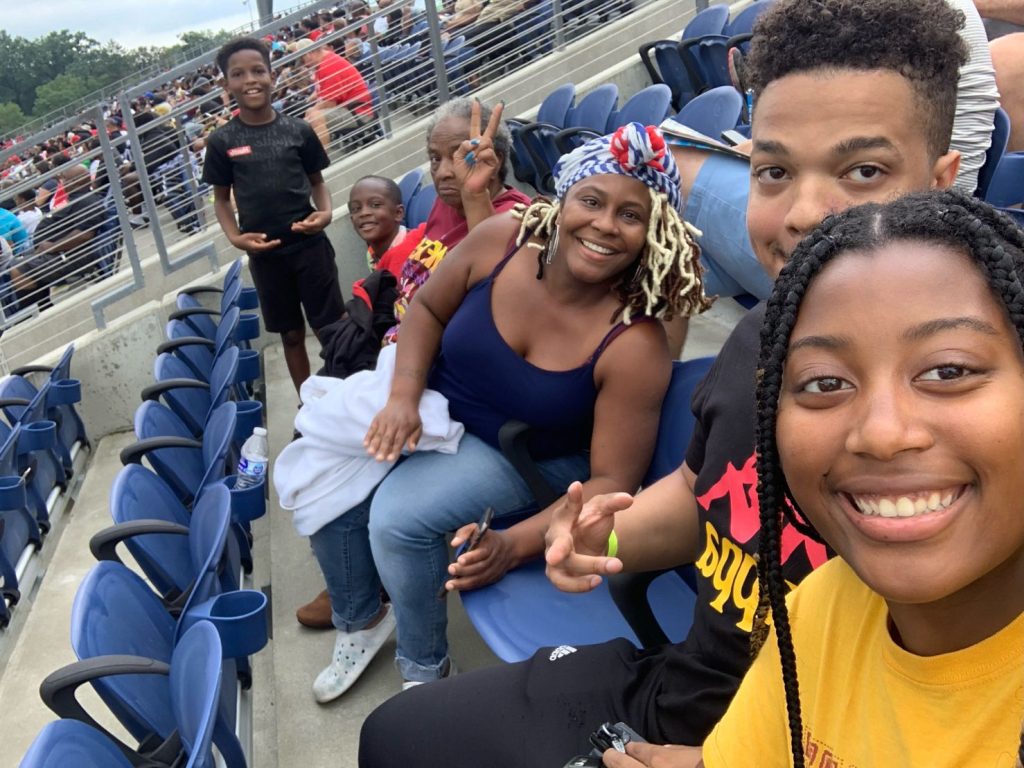 Black College Football Hall of Fame Game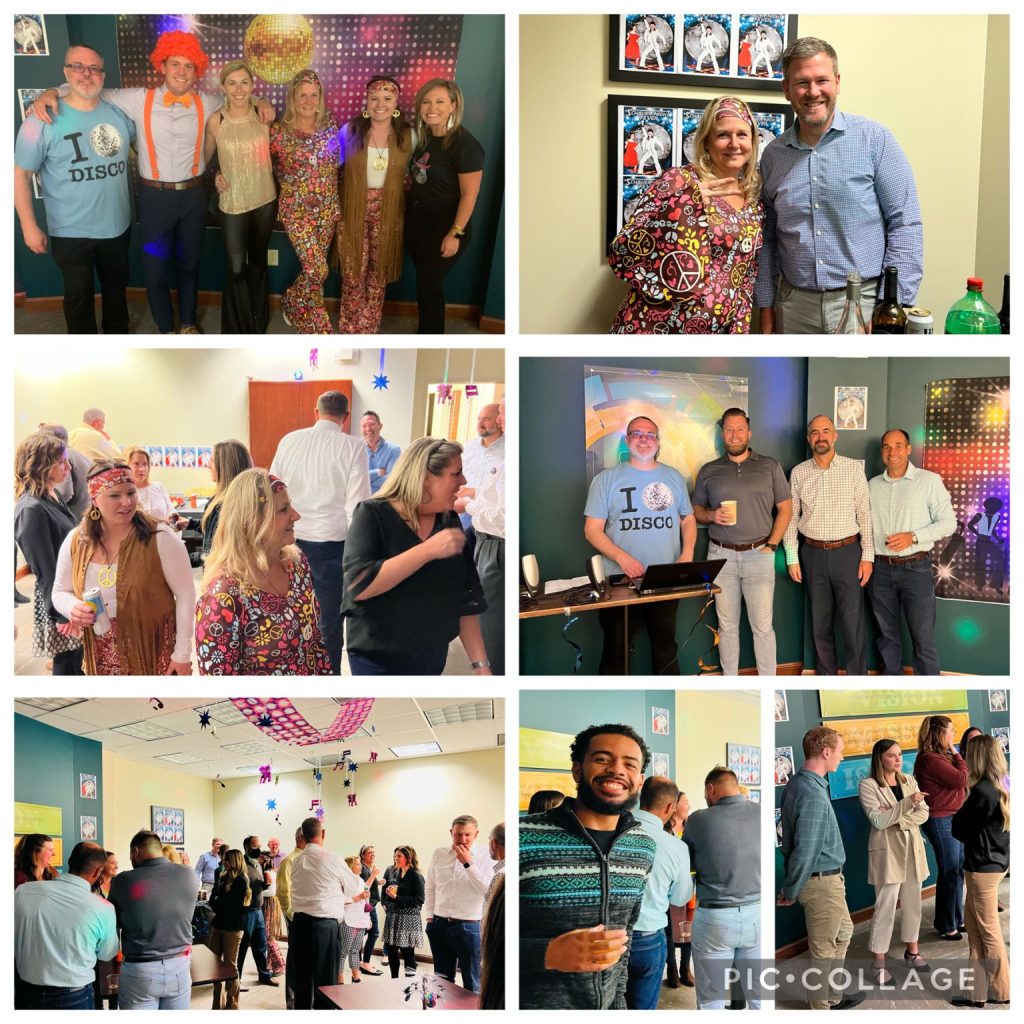 Schauer Night Fever United Way Kickoff
We turned our conference room into a disco and kicked off our 2022 United Way workplace campaign with a "Schauer Night Fever" themed event. We wanted to make a big splash to support Joseph Schauer and Taylor Schauer as they chair this year's United Way of Greater Stark County annual campaign.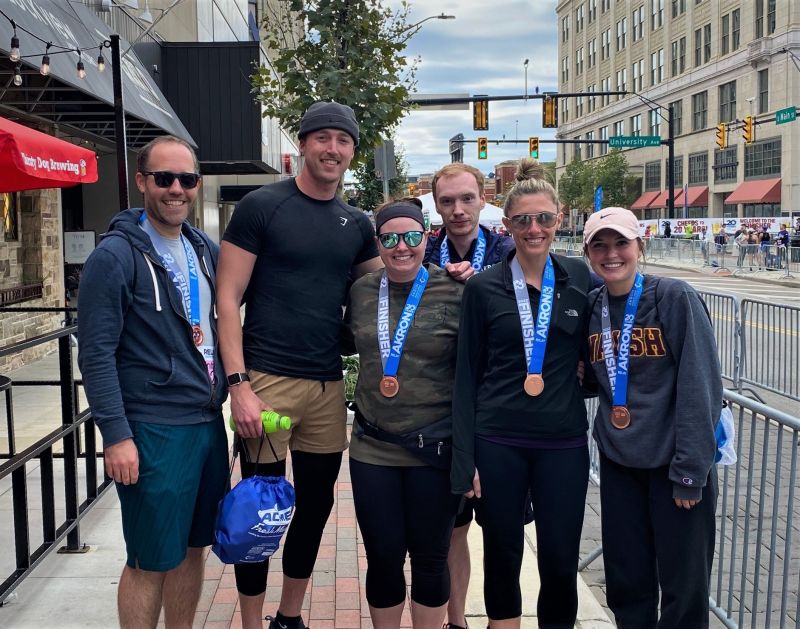 Look at those medals! We had two relay teams sprint to the finish line in the Akron Marathon. Big smiles after the race!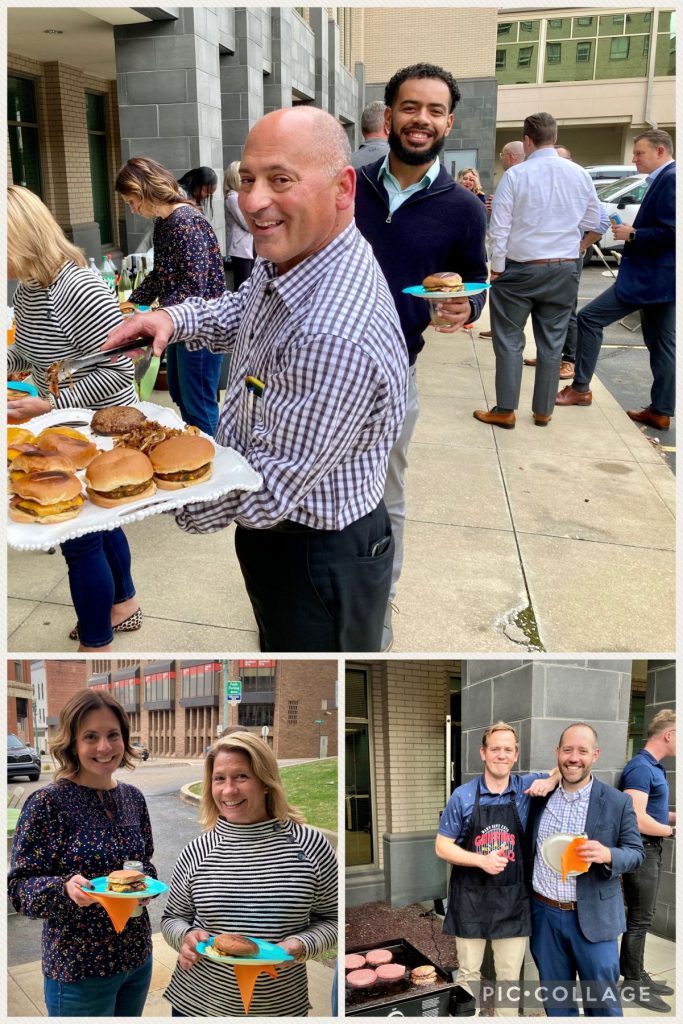 It's always a great day to be at Schauer Group, but it's an especially good day when there are burgers! We fired up the grill after a company-wide meeting to enjoy time together and say thank you to our hardworking associates.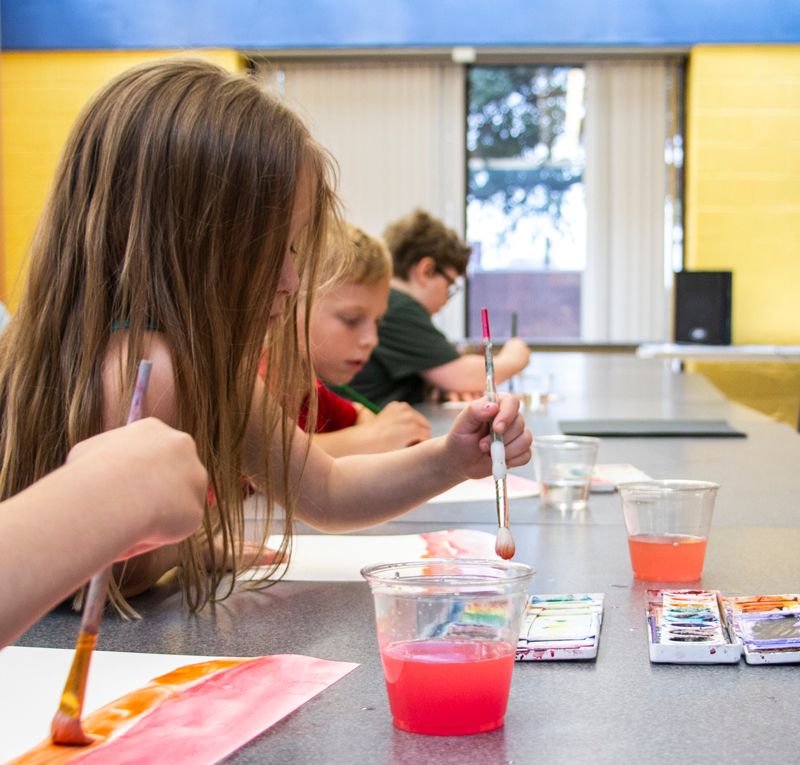 We're proud to support the Canton Museum of Art's Museum to Go outreach program, bringing the visual arts to 100+ 4th and 6th grade Canton students!
ArtsinStark, The County Arts Council
Adam Lintz, CIC, CISR, Director, Business Insurance, shares his experience as a member of the ArtsinStark Board of Directors.
I have the privilege of supporting hundreds of Stark County cultural organizations and artists through my involvement with ArtsinStark – a nonprofit that uses the arts to create smarter kids, new jobs, and healthier communities.
The 50-year-old organization owns and operates the Cultural Center for the Arts, brings arts programs into our schools, revitalizes downtowns, and runs the annual Campaign for the Arts. During the past 12 years, ArtsinStark has awarded $15 million in grants to the county's largest arts organizations and other nonprofits, artists and schools.
I have served as a member of the ArtsinStark Board of Directors for four years. My role includes advocating for ArtsinStark in the community, serving on grants committees, and volunteering my time at events and during the annual campaign.
The effect the arts can have in a community cannot be understated, from enriching a child's creativity and improving academic performance to boosting economic activity to providing profound artistic experiences for people of all ages. ArtsinStark is doing the important work of ensuring the people of Stark County have plenty of opportunities to experience the arts in their own community.
It has been extremely rewarding to serve this organization and witness the great work they do to support and nurture the arts in our community. I have seen firsthand the direct impact that ArtsinStark has had on individual artists, arts organizations, and the community as a whole. By supporting these talented people, not only through grants but also with a lot of guidance and support, we can ensure the arts culture in our community is alive and well and can continue to thrive in the future.